Software
e-VRE provides a comfortable homogeneous interface for users by virtualising access to the heterogeneous datasets, software services, resources of the e-RIs and also provides collaboration/communication facilities for users to improve research communication.  Finally it provides access to research management /administrative facilities so that the end-user has a complete research environment.
eVRE technical architecture
An approach based on Microservices has been chosen. As a result, the building blocks of the Technical Architecture are autonomous services cooperating with each other to implement the functional areas.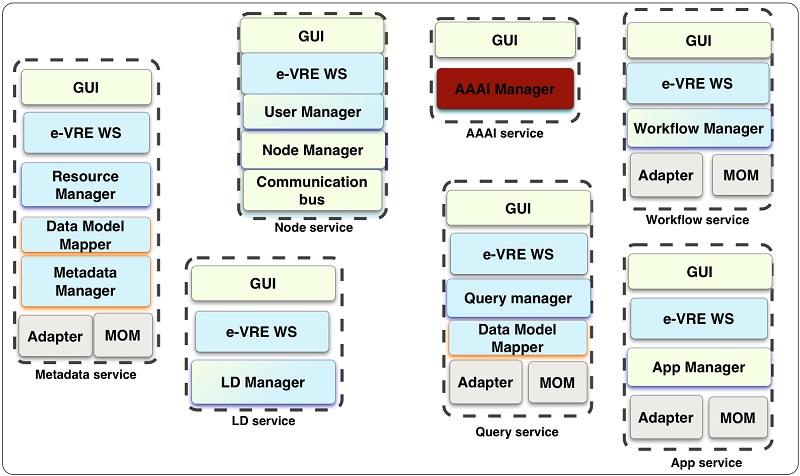 Documentation
The detailed specification of the interfaces of the components can be found in VRE4EIC D3.1 Architecture design 2016
The description of the Building Blocks is available in VRE4EIC D3.3
The source code is released under the Apache License, Version 2.0 [ALv2]