About the VRE4EIC project

Brief Description of the project
VRE4EIC (A Europe-wide Interoperable Virtual Research Environment to Empower Multidisciplinary Research Communities and Accelerate Innovation and Collaboration) develops a reference architecture and software prototypes (under the name of e-VRE, for enhanced VRE) to be used for future VREs including building blocks that can be used to improve existing VREs. The project addresses the key data and software challenges in supporting multidisciplinary data driven sciences.
Collaboration with Other Initiatives
Two large ESFRI (European Strategic Forum for Research Infrastructures) e-RIs (e-Research Infrastructures) namely ENVRIplus and EPOS are already collaborating as partners (represented by UvA and INGV respectively). At present we are working with a further 10 large e-RIs to ensure we have appropriate requirements and – later – validation and evaluation.
We are collaborating with other projects in the e-Infrastructure clustering organised by the EC. This includes the 3 other VRE projects as well as more basic e-I (e-Infrastructure) projects.
Achievements so far
The project is approaching the end of its first year of activity and is about delivering two important documents: the use case document and the initial version of the Reference Architecture of eVRE. The use cases are the result of a synthesis of the user requirements and of the e-RIs' characterisation. These were collected during the first year of activity of the project, through an intense and extensive interaction with scientific communities that produced more than 60 interviews and 5 e-RIs characterisation. The Reference Architecture also used the requirements to specify a set of components along with the interfaces provided and used by each component. A total of six macro-components were identified: the AAAI, the Metadata, the Interoperability, the Workflow, the Linked Data and the System Manager. Some of these have sub-components devoted to specific functionalities. These results were presented at the ECEG (European Conference on eGovernment) and at the CRIS2016 Conference, last June.
Shape the future of scientific research
We are eager to hear your ideas through an online survey targeted at anyone interacting with research data. The purpose of this survey is to find out the needs with regard to sharing and using research data from multiple disciplines. Anyone involved in academic research activities can participate in this survey, because they might (potentially) share and/or use (open) research data. The results of this survey will be used to develop and further specify the requirements of the Virtual Research Environment developed in the VRE4EIC project, and will benefit future scientific research activities. Completion of this survey is voluntary and the information provided by the participants is treated in a confidential way. Completing the survey will take about 20−30 minutes. If interested, participants can provide their email address in a dedicated request part in the end of the online survey, in order to receive results.
How to participate?
Please use the following link to participate in the survey
Even if you have never used a Virtual Research Environment, please answer the questions from the perspective of functionalities that might be important if you would use such an online research environment.
Check out our new website!
With a modern lay-out and responsive design, VRE4EIC.eu offers an overview of our news, project highlights and events. Among the new features, the website contains integrated buttons for twitter and RSS feed.
Workshop: Smart Descriptions & Smarter Vocabularies (SDSVoc) (Nov. 30 – Dec. 1, Amsterdam Science Park)
VRE4EIC is working with the World Wide Web Consortium, W3C, to organise this exciting and timely workshop. The need to describe data with metadata is well understood: the problem is how best to do it. There are many answers to that question which in itself creates a further problem: with so many standards to choose from, which one should I use to describe my data? With so many in use, which one(s) should I build my application to look for?
Workshop aims
This workshop aims to clarify the steps needed to improve communication between data repositories and applications that use that data, such as virtual research environments. Applications may simply discover data or visualise it, manipulate it, discuss it, correct it, describe it, republish it, etc. The outcome may be a new W3C Working Group chartered to extend DCAT, the Data Catalogue Vocabulary, and determine how human and machine-readable metadata profiles are defined and made discoverable. A further aim is to explore how W3C can best support vocabulary development for a variety of communities.
Workshop topics
Topics for the workshop include, but are not limited to:
Approaches to dataset descriptions
Experience of using DCAT and/or other dataset description vocabularies
Defining and using metadata profiles
Discovering metadata profiles
Providing and using metadata in multiple profiles for multiple contexts
Experiences of developing, managing and mapping vocabularies.
Participation
Short position papers are required in order to participate in this workshop. These are not academic papers but descriptions of the problem you'd like the workshop to discuss and the presentation you would like to offer. 'Papers' can be as simple as a short description of a tool or service to be demonstrated and the technologies used. Each organization or individual wishing to participate must submit a position paper explaining their interest in the workshop by 9th October. The intention is to make sure that participants have an active interest in the area, and that the workshop will benefit from their presence.
Full details are available here
TUD ProfEd online course (starts October 24)
The Delft University of Technology will soon be teaching an online course about Open Data Governance and Use. The course starts on October 24 2016, and will run for 6 weeks.
This course is designed specifically for policy makers and developers, and aims to enable participants to develop open data policies and apply tools for open data publishing and use in practice. It will help you grasp the key principles surrounding Open Data Governance and Use. The topics of the course are applied to concrete scenarios, which you will be asked to analyze and discuss with your peers.
Costs are 220 euros. The enrolment for the course is possible now here
VRE Interest Group of RDA meeting at the Plenary Conference, Denver (USA) September 15 - 17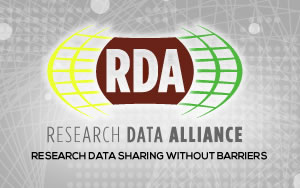 RDA Interest Group covering VREs gathered for the RDA Plenary Conference in Denver, USA. Further information will appear under the group section of the RDA website
See https://rd-alliance.org/plenaries/rda-eighth-plenary-meeting-denver-co